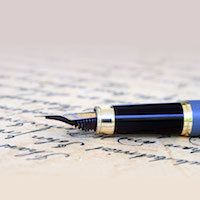 Vita and Virginia
By Eileen Atkins
Proscenium presents Vita & Virginia - a play by Eileen Atkins, adapted from the correspondence between Virginia Woolf and Vita Sackville-West. By turns funny, touching and tender, the piece provides a remarkable insight into a twenty year relationship between two extraordinary women.
Virginia Woolf was an essayist, novelist, publisher and reviewer, considered to be one of the leading figures of modernist literature of the twentieth century. Along with her husband Leonard, she was a member of the Bloomsbury Group, a circle of English artists and intellectuals which, among other attributes, took a liberal view of sexuality. In 1923 Woolf met poet, gardener, aristocrat and fellow novelist Vita Sackville-West, who was married to Harold Nicolson, a writer and diplomat. The two women started an affair that lasted in one form or another until Woolf's death.
Eileen Atkins has combined an award-winning acting career with writing for stage and screen. Co-creator of the original series of Upstairs Downstairs and The House of Eliott, as actor and writer she has been consistently drawn to Virginia Woolf's work.
| | |
| --- | --- |
| Directed By | Shirley Wootten |
| Dates | 19 March 2014 to 22 March 2014 |
| Location | Compass Theatre, Ickenham, UB10 8PD, |