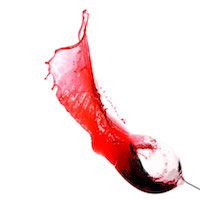 Dinner
By Moira Buffini
At the dinner party from hell, self-confessed "rich bitch" Paige serves up Primordial Soup, Apocalypse of Lobster and Frozen Waste to celebrate the publication of husband Lars' book "Beyond Belief".
Presiding over the event, a silent waiter stands ready to fulfil his employer's every wish. An artist, a scientist and a sexpot are on the official guest list, but an unexpected arrival offers welcome relief from the hostile environment created by this gathering of the affluent and apparently successful.
Dinner is about the destruction and renewal of relationships and, ultimately, about taking back control. In this deliciously dark satirical comedy, revenge is a dish best served icy cold.
| | |
| --- | --- |
| Directed By | Lynette Alston |
| Dates | 04 June 2014 to 07 June 2014 |
| Location | Compass Theatre, Ickenham, UB10 8PD |