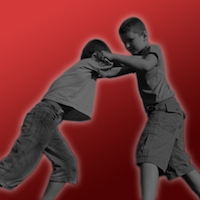 God of Carnage
By Yasmin Reza and Christopher (Trans.) Hampton
Yasmina Reza's dark comedy of manners holds a mirror up to our own behaviour and forces us to question the extent to which we, as a species, have evolved.
Two boys have had a playground fight, during which one sustains minor injuries. The boys' parents meet to resolve the matter. What begins as a courteous meeting disintegrates badly once the gloves come off and sparks begin to fly.
This is a fascinating comedy of manners, with ever-changing shifts of power as the layers of polite behaviour are shed. Or, as Variety put it, "Elegant, acerbic and entertainingly fuelled on pure bile".
A 20 minute Q&A Session will take place after each performance.
School groups of 10 or more can claim 1 free teacher for every 10 students.
Note: The performance on Wednesday 31st January is a matinée, starting at 2.30pm; there is no evening performance on this day.
| | |
| --- | --- |
| Directed By | Linda Hampson |
| Dates | 31 January 2018 to 03 February 2018 |
| Location | Compass Theatre, Ickenham, UB10 8PD |